STETSON KENNEDY SONGWRITER RESIDENCY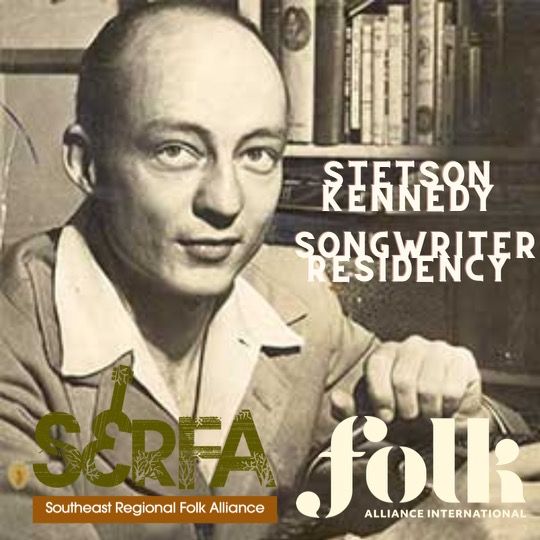 Visit us at Folk Alliance International and SERFA!
Saturday 9:30 am May 14, 2022 Founder Brad Lauretti and Songwriter in Residence Tim Easton are presenting a Workshop: Songwriter Residencies The Stetson Kennedy Model Robertson 1 with a screening of a new documentary
https://www.serfa.org/schedule
Wednesday May 18- Saturday May 21 Stetson Kennedy Songwriter Residency is hosting a Private Showcase in Room 743  
https://linktr.ee/songwriterresidency
EXPERIENCE THE SAME TRANQUIL BEAUTY THAT LURED AND INSPIRED WOODY GUTHRIE TO COMPOSE SOME OF HIS GREATEST WORKS
The Stetson Kennedy Songwriter Residency is a partnership with the Stetson Kennedy Foundation, St. Johns County Parks and Recreation Department, and Jacksonville Songwriters Residency. This historic songwriter residency program takes place at Beluthahatchee Park. Songwriters will experience Beluthahatchee for 1-2 weeks. We accept residencies four times a year for professional songwriters with ties to environmental, civil rights and/or activist topics. We accept artists from anywhere in the world. Come spend up to two weeks in the same place that inspired Woody Guthrie and Stetson Kennedy, Beluthahatchee Park!